EARLY YEARS CARE FOR CHILDREN AGED 2.5 - 4.5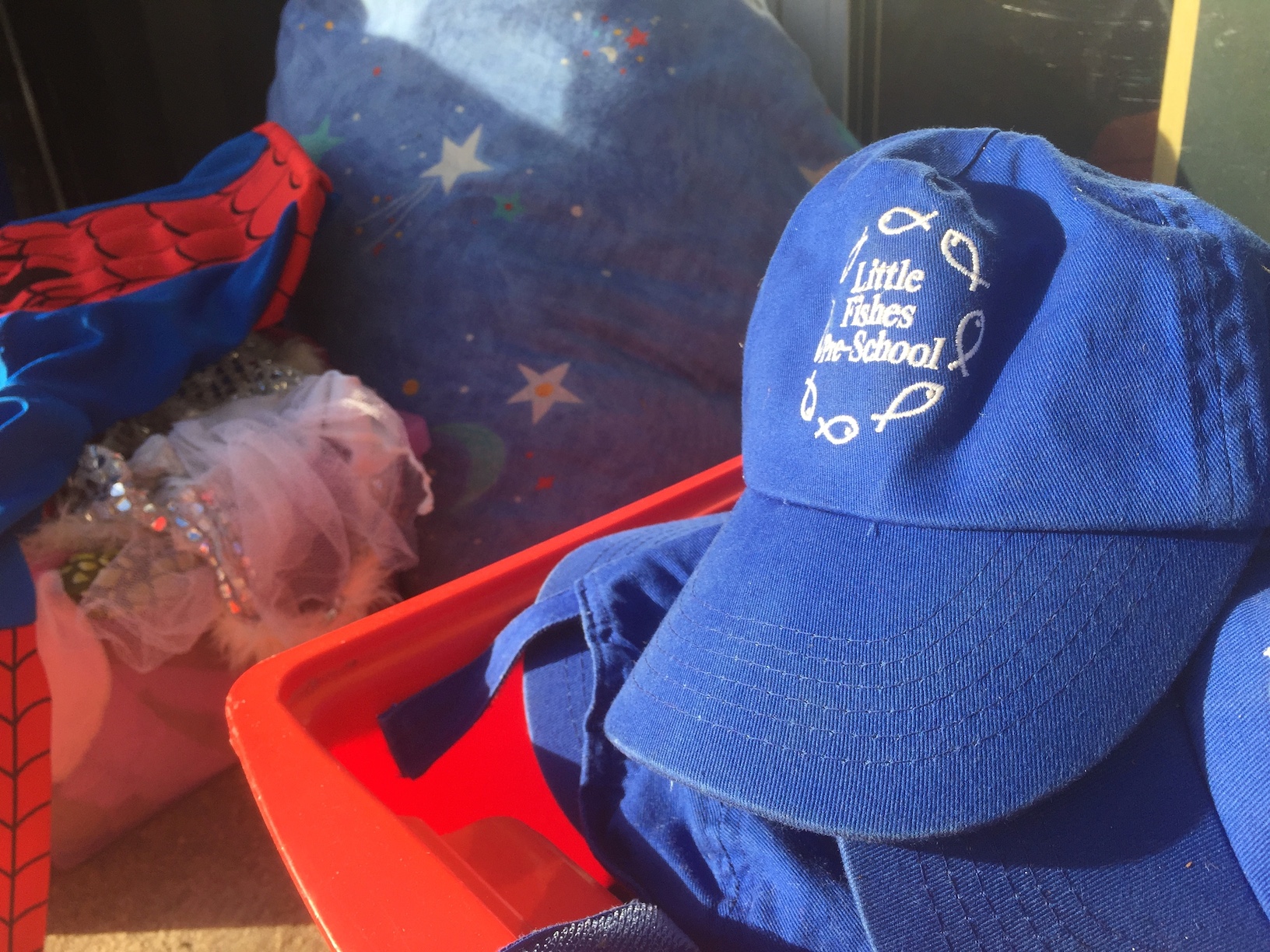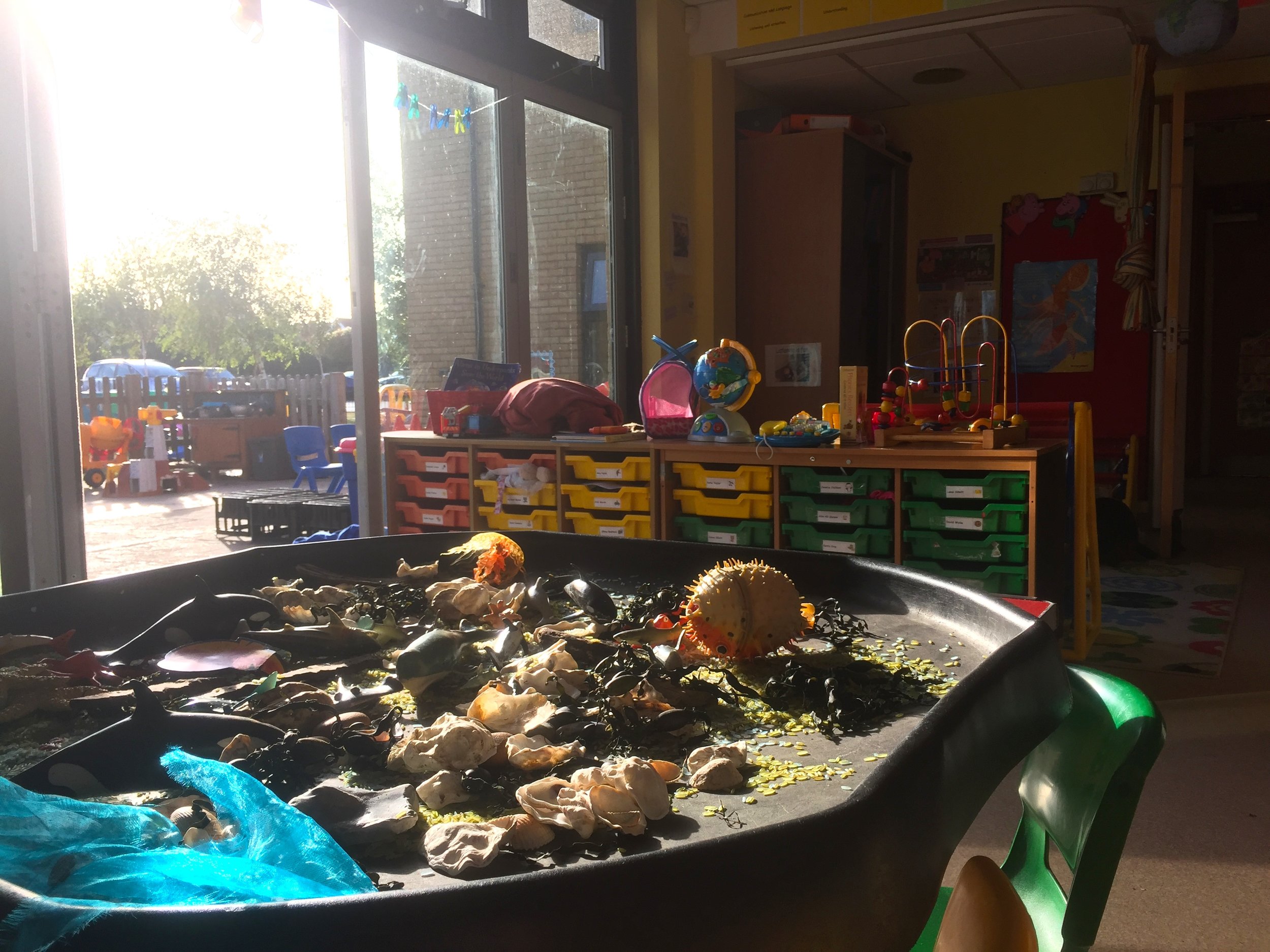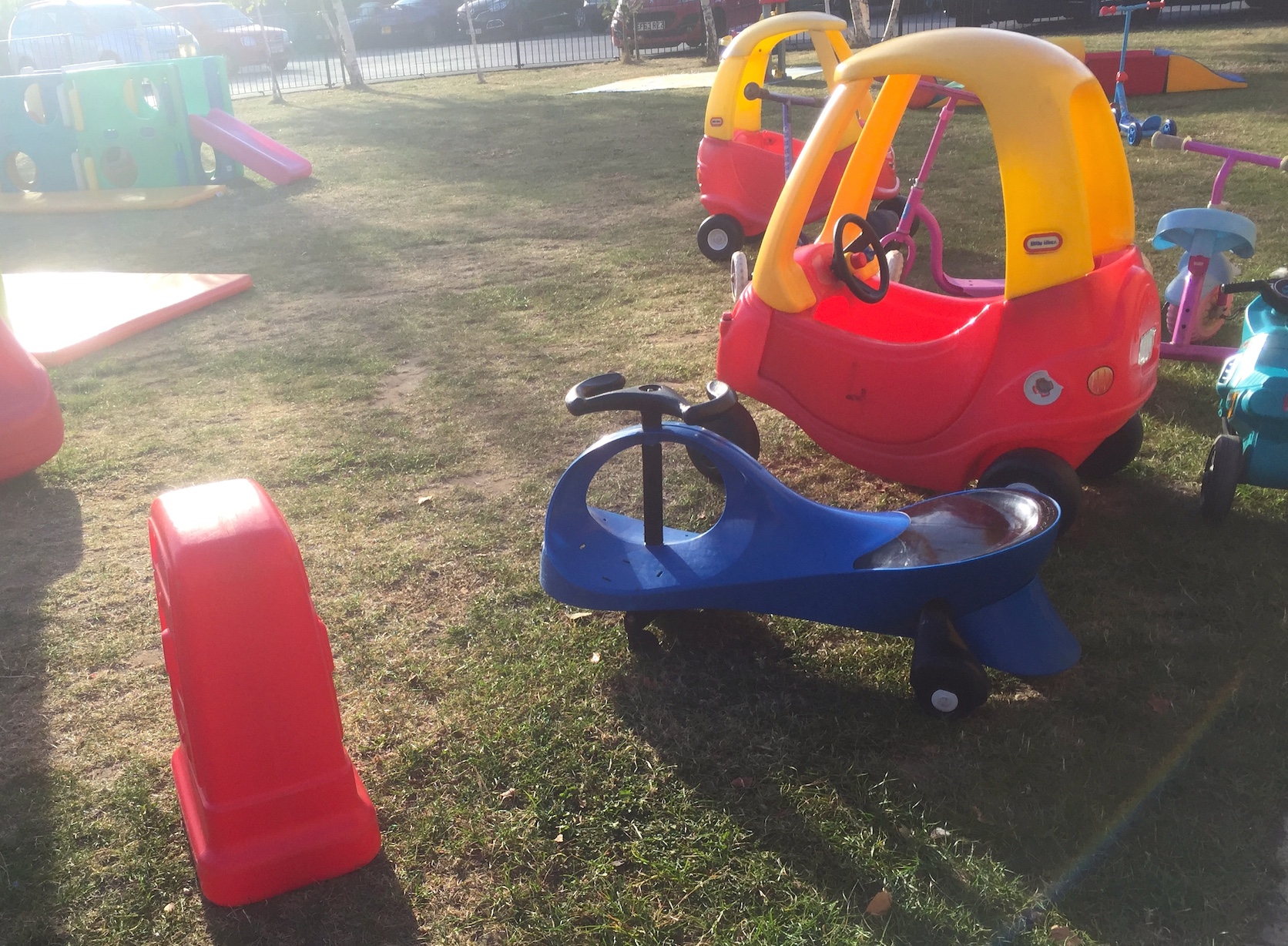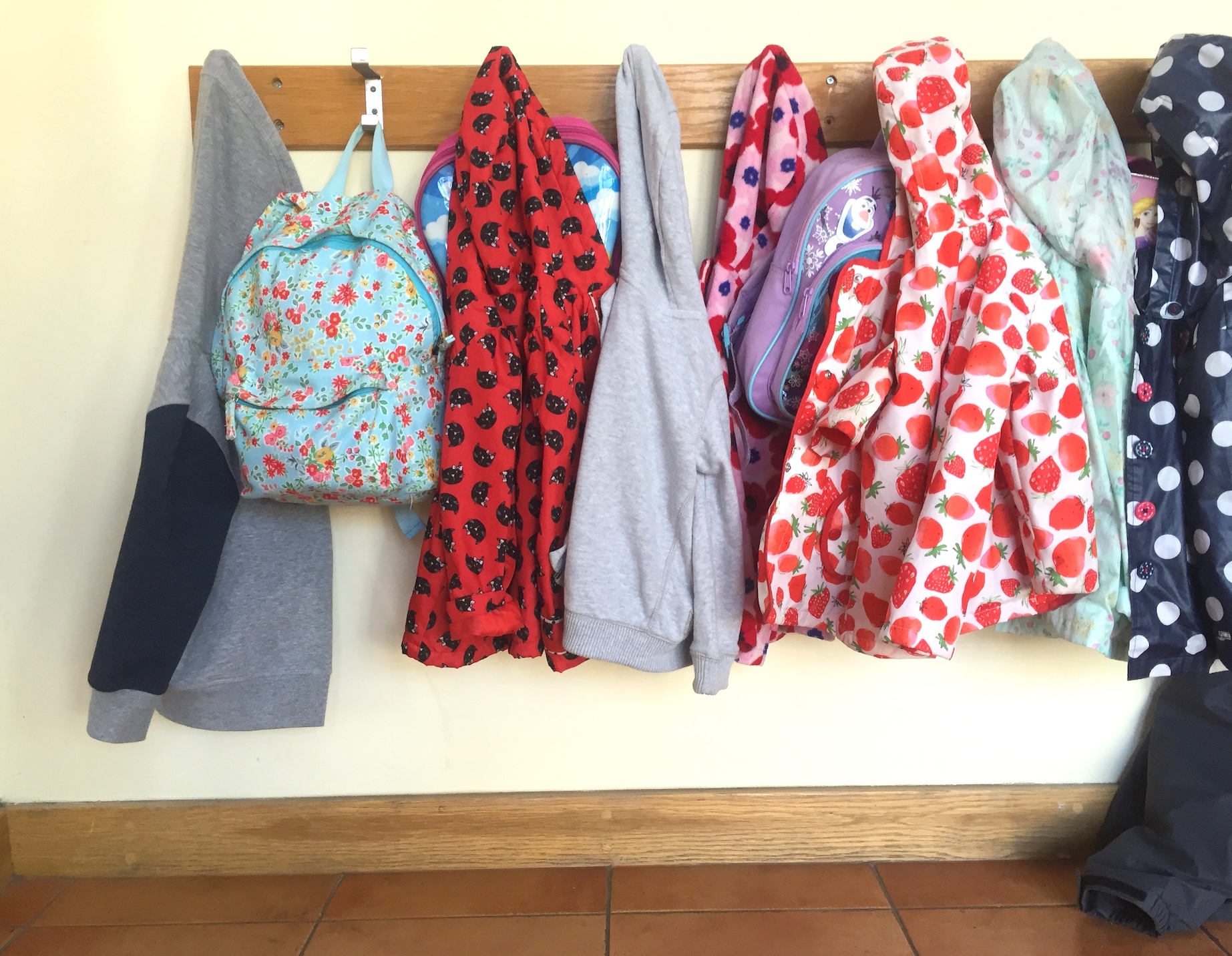 Running for over 30 years, Little Fishes is a successful and thriving pre-school setting. We have a dedicated team of early years educators who hold a minimum of a Level 3 qualification in Child Care, Learning & Development.
We follow a varied curriculum using the Early Years Foundation Stage as the basis for all activities.
We focus on play as children learn more effectively through play with the support of a adult to guide and enhance their learning environment.
We promote independent learning and our attitude is always "Can you do that? Yes you can!"
We offer an inclusive environment; respecting that every person within our setting has something unique and different to offer.
We value our children and have staff with a wealth of knowledge and experience that enables a full range of Special Needs Provision.
We support worthy causes, both local and national, and feel it is important to teach our children that other people in society need help too.
We enjoy going out and about as we know our children gain a completely different type of learning when we go on trips.
We run a mini Forest School programme which all of our children enjoy and appreciate the value of learning in "a classroom without walls".
View our most recent OFTSED report.
MORNING SESSION
Mon - Fri 09:00 - 12:00am
Cost per morning session £15.00
AFTERNOON SESSION
Mon - Fri 12:30 - 3:00pm
Cost per afternoon session £14.00
FULL-day provision
Mon-Fri - 09.00-15.00 including lunch
Cost of full day provision £30.00
Children attending just a morning session OR just an afternoon session can stay for lunch (12.00-12.30) for £1 per lunch time. Lunch time sessions MUST be booked in advance. Bring a packed lunch.
Please note that we do not allow any nuts or nut-related products, no chocolate bars or fizzy drinks
We are open during term time only
Little Fishes Pre-School, Shoeburyness & Thorpe Bay Baptist Church, 90 Thorpedene Gardens, Shoeburyness, Essex, SS3 9JD
Arrange A Visit
Please note that you do not need to make an appointment to visit our Pre-School.
We are happy for you to visit unannounced and see our excellent facilities for yourself.
Term dates
Autumn Term 2019
Monday 9th September - Thursday 19th December 2019
October Half Term - Monday 28th October - Friday 1st November 2019
Last day of term - Thursday 19th December
Spring Term 2020
Monday 6th January - Thursday 2nd April 2020
February Half Term - Monday 17th - Friday 21st February 2020
Last day of term - Thursday 2nd April
Summer Term 2020
Tuesday 20th April - Friday 17th July 2020
May Half Term - Monday 25th - Friday 29th May 2020
Last day of term - Friday 17th July 2020
The setting will be CLOSED for staff training on the following dates:-
Friday 20th September 2019 - closed from 12.00 noon (open for the Morning session)
Monday 11th November 2019 - closed ALL DAY
Friday 17th January 2020 - closed from 12.00 noon (open for the Morning session)
Friday 3rd April 2020 - closed ALL DAY
Monday 1st June 2020 - closed UNTIL 12.30pm (open for the Afternoon session)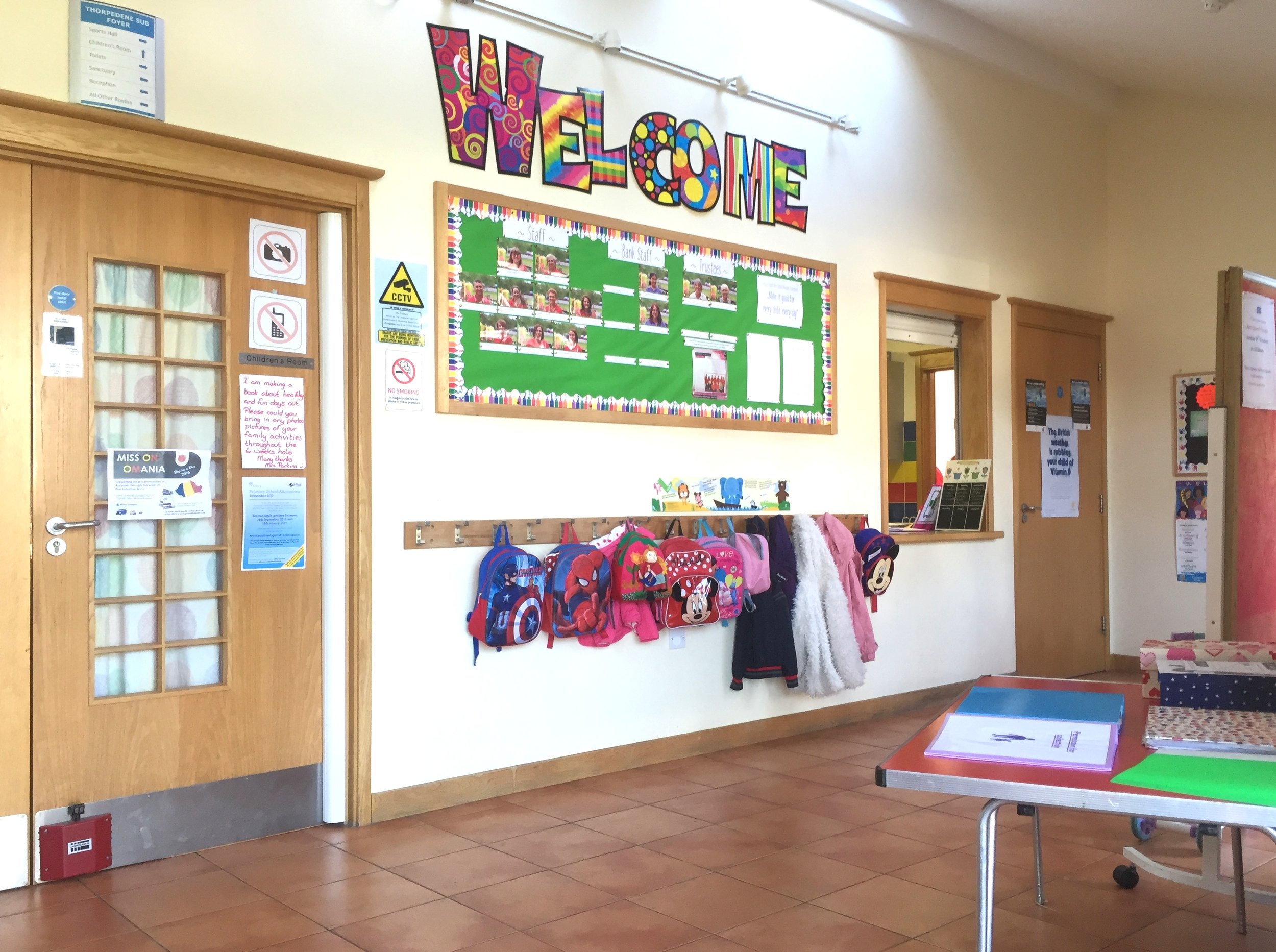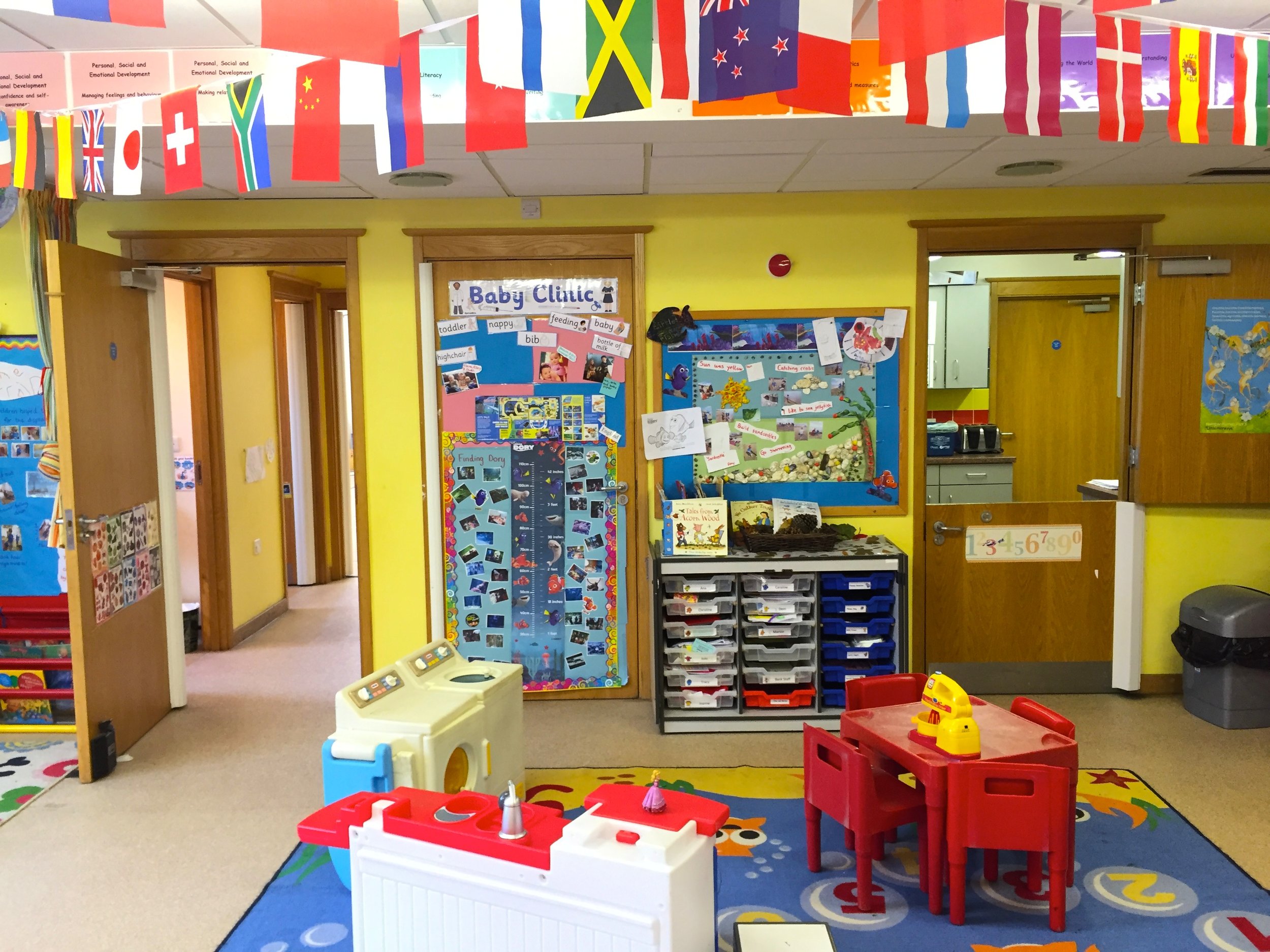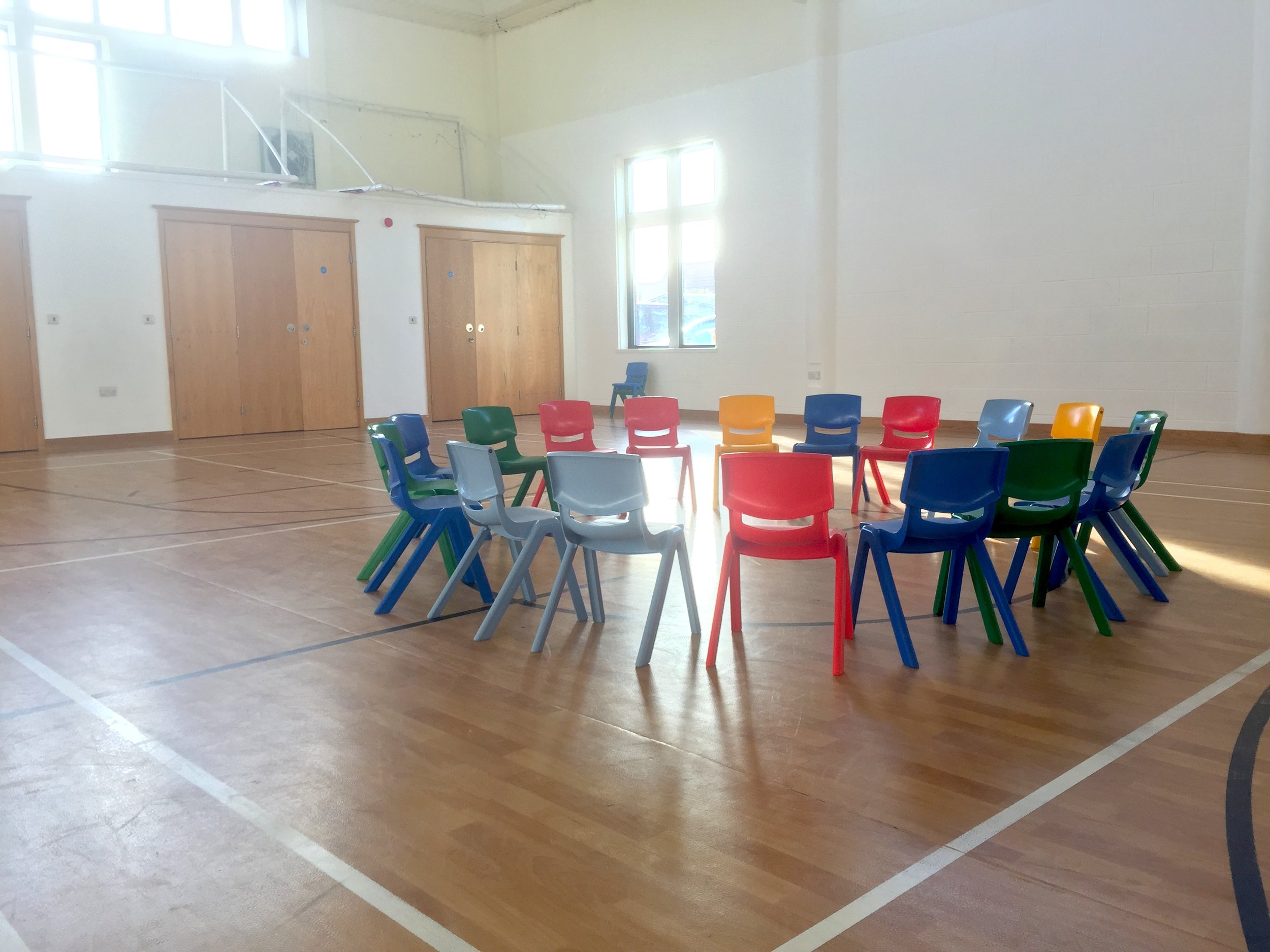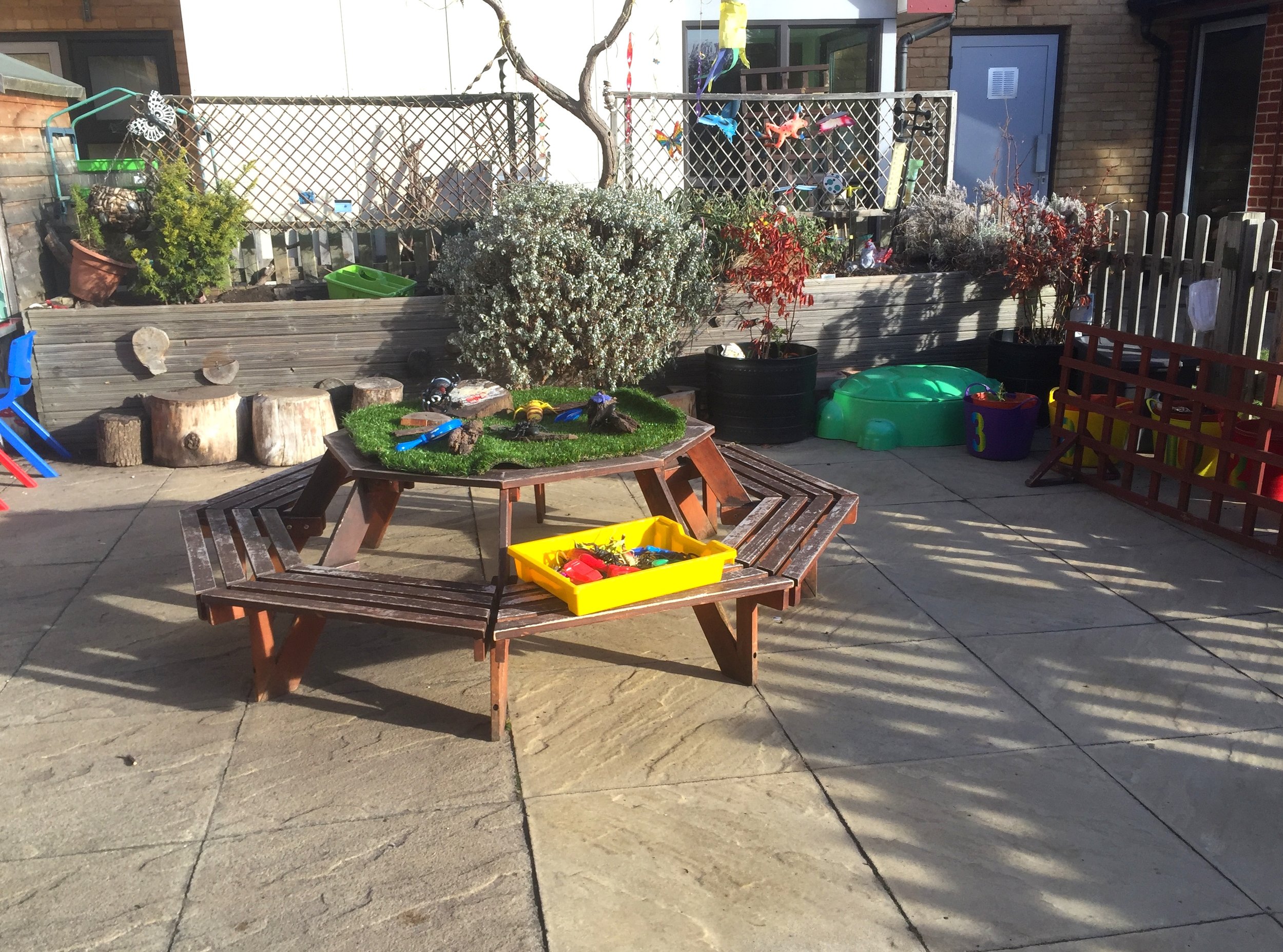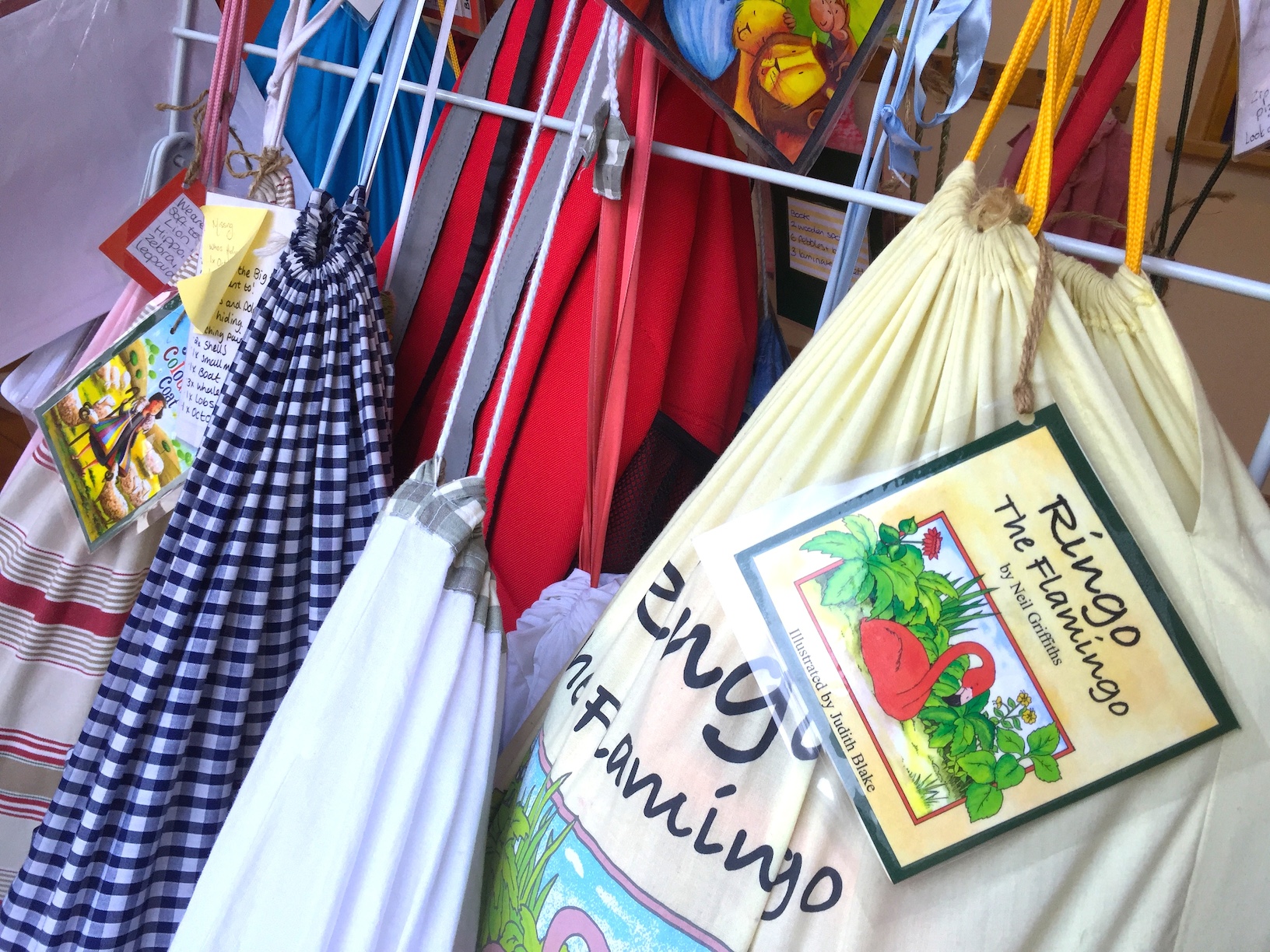 Our facilities cover everything your child could want or need when attending Little Fishes Pre-School.
Our large foyer allows you to escape the weather and get your child ready for Little Fishes with pegs for hanging up bags and coats.
We have our own kitchen and toilet facilities along with a large class room and gymnasium ideal for larger toys and indoor physical activity. With a large selection of toys we have something for every child to play with and on.
Within our classroom there is a Cosy Corner set away from the hustle and bustle and is ideal for story telling.
Alongside our indoor space, we are fortunate to share a fantastic outside space with our church family.
We have a patio area that we use daily, all year round and have recently updated it with some wonderful new equipment purchased with a donations raised by our fund-raising committee - Friends of Little Fishes (FOLF).
We are developing a vegetable patch and flower borders, both tended by the children, which will teach them the foundations of seed to harvest as we extend our learning to use our vegetables and fruit for our healthy snack. Our popular mud kitchen provides many hours of uninterrupted messy play, developing personal, social and emotional skills together with mathematical experiments, learning about different textures and providing huge amounts of physical enjoyment.
Our water play equipment, outdoor mirrors and chalk boards, together with a pulley system, builders set and large outdoor games like dominoes and connect four, are all readily available to enhance and support our children's individual learning.
We also have the use of a large grassed area and spend most of the spring, summer and autumn months free flowing between the various inclusive environments that Little Fishes are fortunate enough to enjoy.
1. Communication & Language
Listening and attention

Understanding

Speaking
2. Physical Development
Moving and handling

Health and self-care
3. Personal, Social & Emotional Development
Self-confidence and self-awareness

Managing feelings and behaviour

Making relationships
4. LITERACY
5. Mathematics
Numbers

Shape, space and measure
6. Understanding the world
People and communities

The world

Technology
7. Expressive Arts & Design
Exploring using media and materials

Being imaginative
GOLDEN RULES
At Little Fishes we provide a stimulating learning environment for children, encouraging them to be independent and develop self confidence.
To help achieve this we make sure the children have a good understanding of our golden rules. These are: We Listen, We are Helpful and We are Kind and Gentle.
EQUALITY & DIVERSITY
We celebrate that every child is unique and use their skills and strengths to make Little Fishes a kind and welcoming place.
Although we follow a Christian ethos, we also celebrate our diversity by looking at different countries and the festivals and traditions that are important to them.
HOME LEARNING
We have set up the Little Fishes story sack library, a fantastic range of literacy resources to bring stories to life.
Borrow a story sack and enjoy reading it at home with your child to help you inspire a lifelong love of reading.
SPECIAL EDUCATIONAL NEEDS
At Little Fishes we value our children. They are unique individuals that learn in different ways and at different rates.
We respect children as individuals who are constantly learning with the potential to be confident, capable, resilient and self-assured. All our children have access to the curriculum based on the Early Years Foundation Stage. They are encouraged to be independent learners through positive relationship.
We provide an environment in response to individual needs and encourage a strong partnership between staff and parents/carers. We also have regular meetings with the Local Authority's Early Years Advisor and outside professionals who work closely with our pre-school SENCo.
At Little Fishes we provide healthy and nutritious snacks.
Children are offered a variety of fruit and raw vegetables, dairy and savoury snacks, plus a choice of water milk or their own drink. In addition, water is available throughout the session. Special diets are catered for and there is opportunity for the children to taste food from different countries and cultures.
Snack time is a great time for social interaction and to promote independence and, with this in mind, we operate a snack bar system where children quickly learn to self register their name when they are hungry, wash and dry their hands before helping themselves to the selection of food. Children are encouraged to pour their own drinks and use appropriate utensils, a knife to butter their cracker or a spoon to scoop the cereal. When they have finished they clear their plates into a food recycling bin. Children take turns to help prepare the food and have an input in deciding what snacks they would like to have on the table.
As part of the curriculum children take part in cooking activities which they take home or eat along side their chosen snack.
We organise a trip each term based around the individual interests of our children.
We involve parents, grandparents and carers as much as possible in our trips and have received some fantastic feedback as a result. Our regular trips are a great opportunity for the children to be involved in a diverse range of experiences which may otherwise not be available to them. See our gallery of recent trips we have taken.
We also organise trips that we can walk to, with parent support; including the library, the beach, the park and tree planting in Gunner's Park. We have made friends with two local care homes and regularly visit them to sing to them and share special times with them.
We have been working with A Better Start Southend since 2017, they are supporting us to provide specialist support for children and families in language and communication skills.
Contact us for more information about language and communications provision and the support offered by A Better Start Southend.
Ana-Maria Binding NNEB & BA TCTO
Pre-school Practitioner

Senco
All our staff study an Early Years qualification, either at Diploma or NVQ level.
In addition each staff member is required to have up-to-date Child Protection and Safeguarding Training, First Aid training and Enhanced DBS (Disclosure and Barring Service) checks on the DBS Updating Service.
We also have a number of regular bank staff who support our permanent staff team.
Trustees
Maggie Mann Chairperson
Marion Cobham Treasurer
Pauline Lucas
Fiona Cooper
Anna Mayne
ADMINISTRATOR
Nicola Palmer
Over the past year or so we have supported the following charities:
Marie Curie Cancer Care

Jeans for Genes Day

Macmillan Cancer Support

Children In Need

Comic relief

Crackerjack Children's Charity
We produce regular newsletters keeping our families up-to-date with what's going on at Pre-School and within the Church.
We also pass on newsletters from outside sources that we feel may be of interest to our families.
Learn more about the church where Little Fishes is based including further activities for children and young people.